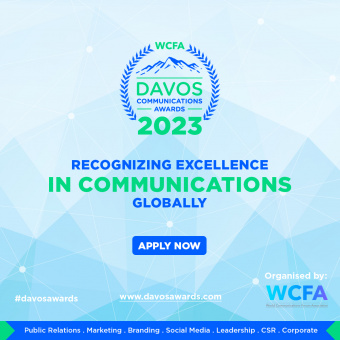 The prestigious Davos Communications Awards for 2023, organized by the World Communications Forum Association (WCFA), are now open for entries. Organizations, in-house teams, professionals, institutions, and students from all over the world are encouraged to submit their work and take advantage of this unique opportunity to showcase their talents on a global stage.
Applicants are invited to submit their entries by June 30, 2023, on the official website: www.davosawards.com. 
*WCFA members can apply with special discounts.
*Non-members can join WCFA and enjoy the annual benefits for FREE by participating with three or more applications.
Winning or being shortlisted will bring valuable publicity, can increase credibility, expand your business, attract new clients and partners, and strengthen your positioning among competitors.
... Read More