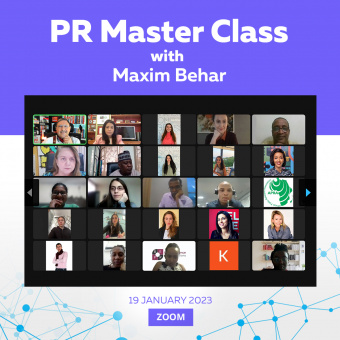 The leading PR expert and WCFA President Maxim Behar was the speaker of the next PR Masterclass, held by WCFA online. He gave his expertise on the effective PR practices in 2023 and important changes in business worldwide.
The masterclass brought together a great audience of students, beginners and industry professionals from around the world. It was part of a series of lectures by industry experts organised by the WCFA. 
During his lecture, Behar talked about the changes that have occurred in the PR business globally as a result of the pandemic, what are the successful tactics to develop a successful business in the industry and how to meet the current needs of your clients, the rapid shift from traditional to digitized ways of working, and how to gain leadership skills.
... Read More